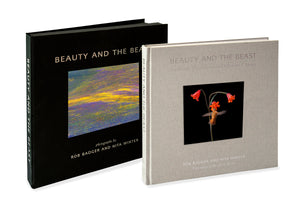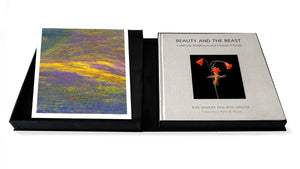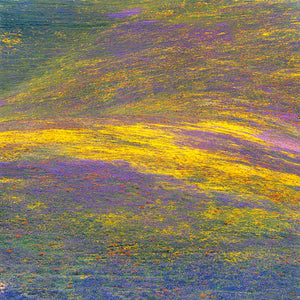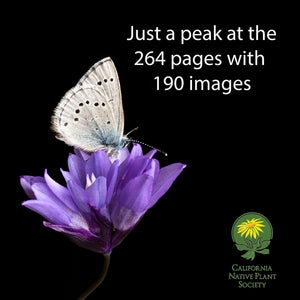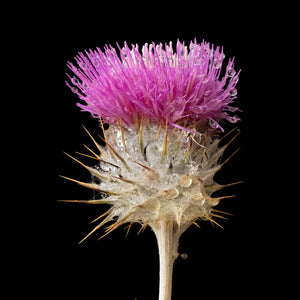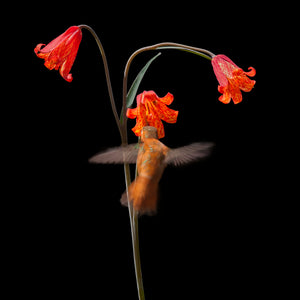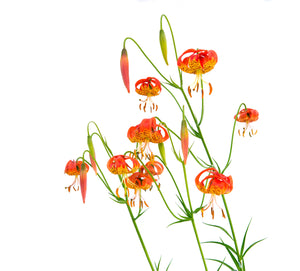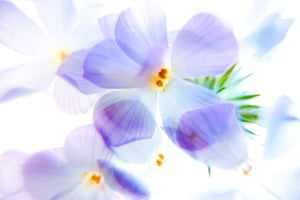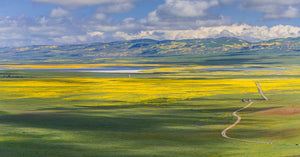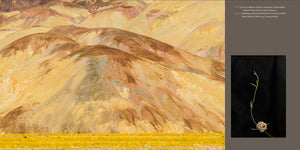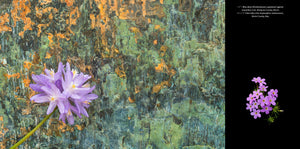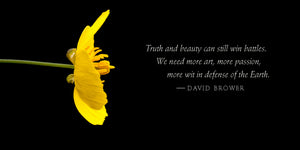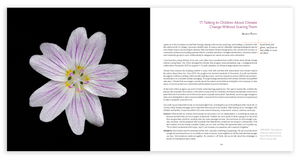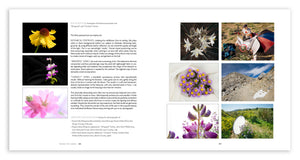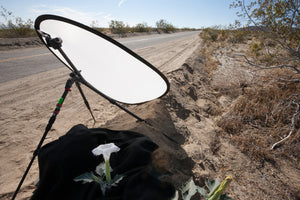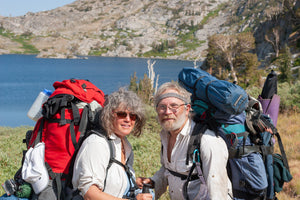 Deluxe Limited Edition Book with Archival Print of Super Bloom Landscape
Experience California's wildflowers as you've never seen them before in a stunning coffee table book by award-winning conservation photographers Rob Badger and Nita Winter.
This exquisite, 12 time award-winning, deluxe limited edition, cloth covered 12"x 12" book comes in a custom designed cloth "clamshell" case. Both have embossed foillettering and an image on the front. This option includes a signed and numbered 11"x 11" archival print of a super bloom in the Tehachapi Mountains above the town of Gorman, California. 
A signed and numbered, elegant velum "tip-in" page is included. The high quality printing and content of the book is the same as the regular edition.
Both art and science are seamlessly woven into this inspirational coffee table book that sparks hope and action. "Beauty and the Beast: California Wildflowers and Climate Change," co-published with the California Native Plant Society, is a thoughtful collaboration of many hearts and minds dedicated to protecting Nature's beauty. 
This 12"x 12" 264 page coffee table book features 190 floral portrait and landscape images by internationally acclaimed photographers Rob Badger and Nita Winter alongside 18 thought-provoking

short stories

. Authors include Jose Gonzalez of Latino Outdoors, Robin Wall Kimmerer (

Braiding Sweet Grass

), Mary Ellen Hannibal (

Citizen Science

), and other leading voices in today's environmental movement. Experience for yourself why Nina Simons, author

and founder of Bioneers, calls this book "potent medicine for our souls."
16 Passionate Authors

Ileene Anderson
Genevieve Arnold
Ryan Burnett
Kitty Connolly
José González
Mary Ellen Hannibal
Robin Wall Kimmerer
Kenna Kuhn


 

Margaret Leinen 
Gordon Leppig
Amber Pairis
Peter L. Raven
Will Rogers
Erin Schrode
Wendy Tokuda
Susan J. Tweit
 
Thank you for your support!
It helps us get our climate change and conservation message out.