Beauty and the Beast
Both art and science are seamlessly woven into this inspirational coffee table book that sparks hope and action.
Wildflowers As You've Never Seen Them Before
190 exquisite images with 18 thought provoking short stories by passionate nature writers, scientists and environmental leaders.
Wildflower Portraits
Rob and Nita carefully photographed each flower in the field, lugging 80 pounds of cameras and their "natural light" studio equipment.
A 27 Year Photographic Journey
An award-winning coffee table book so beautiful you may need to buy a better coffee table.
"Beauty and the Beast: California Wildflowers and Climate Change" Award-Winning Book, Traveling Exhibit, and Future Audio-described Book
By conservation photographers Rob Badger and Nita Winter, recipients of the Sierra Club's 2020 Ansel Adams Award for Conservation Photography.
Please help us make our beautiful book accessible to people who are visually impaired.
Imagine if you can't see the beauty and diversity of our wildflower images. Experience an audio-description. Make a donation.
Shop Art and Other Products
It's now easy to shop for our beautiful art for your home or office. Purchase colorful and functional merchandise: mugs, calendars, t-shirts, tote bags and more.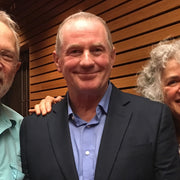 "This exquisite book celebrates California's native wildflowers for what they are: works of art, honed over millennia, with the same right to exist as everything else...."
Joel Sartore
National Geographic photographer and founder of the Photo Ark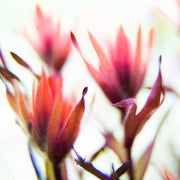 "Rob and Nita's passion for the flowered world allows us to look more closely see more deeply into the beauty of the lands we walk."
Terry Tempest Williams
Author, conservationist, activist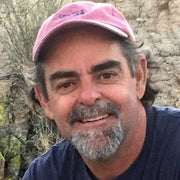 "Nita and Rob's portrait of California's wondrous plant diversity is gorgeous and eye opening. This book will encourage love for this planet's magnificent and diverse living species and a desire to fight to save life on Earth.
Kieran Suckling
Executive director of the Center for Biological Diversity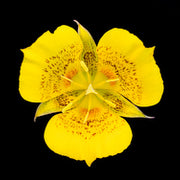 "OMG...your book is a masterpiece.  First I cried at the beauty of the flowers, then I felt kinship with the stories...especially Wendy Tokuda's description of broom pulling... This book belongs in every school, library, and home."
Pat Williams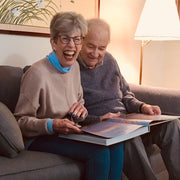 "I've read all of the essays and looked at every page with awe.  Such an amazing tome.  I'm carrying it around like a baby (a big baby) sharing it with friends and family.  Thank you again for pursuing and completing this project."
Harriet W.
Proud owner of a Deluxe Limited Edition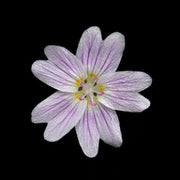 "THANK YOU for the gift of your art. Antelope Valley (page 2-3) took my breath away. Lake County (page 4-5) brought tears to my eyes. I moaned out loud when I saw the Wrapped Iris. Just amazing. You have made the world a better place."
Maggie C.